What is CUDSAIR?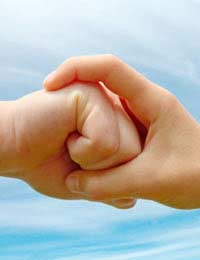 There are many ways of tackling aggression and anger and this includes a model devised by UK Professor Richard Nelson-Jones. His theory and structure displays one such technique that can be used by anyone dealing with anger but is particularly useful for those finding that they are arguing with others a lot or suffering within an angry and aggressive relationship.
What Exactly is CUDSAIR?
The theory devised by Professor Nelson-Jones is based upon the principles of CUDSAIR which literally stands for confront, understand, define, search, agree, implement and review. In other words it is taken that the problem should first be confront meaning that those involved should admit there is actually an existing problem, ensure all parties understand the nature of the problem, make sure it is defined in a way that makes sense to all involved, answers or resolutions to the problem are sought and agreed upon and then implemented and finally the situation is reviewed once all the agreed changes or amendments have been made.
These principles can seem a little to impersonal if the anger stems from problems within a relationship but they can quite literally be applied to any situation, but more successfully to those that involve people on a personal level.
We Need Help Applying the Principles
This isn't a problem as many therapists will be familiar with this technique and quite often a little advice or input from an external but unrelated source can be very useful when trying to solve problems in relationships.It can be very helpful to make an appointment with a counsellor or specialist who can help you realise, define and understand the source of the problem and where the anger is stemming from. As part of an anger management plan and way of keeping a relationship together, it may prove to be a highly relied upon technique.
Having an outside agency assist you in applying the principles also serves as a good way of being able to express your feelings and thoughts regarding issues that have arisen and caused the problem, and the benefit of having a stranger there helps keep calm and learn to be able to express yourself verbally without showing physical violence, aggression or threatening behaviour. It is also more likely that all parties involved will show more willingness to listen to others and remain patient and calm whilst others are permitted to have their say. Each person should be given enough time to contribute their feelings to the situation providing opportunities for communication that might otherwise not exist without intervention.
Once the technique has been learned and applied to a given situation, it may be possible for the parties to be able to use it in the future if they need to, but if those involved feel they are unable to carry out the procedure without the help of an external source, there is no problem in asking for assistance in the future. The more the technique is used the more familiar and easier to use it becomes.
Although this procedure can be used successfully for almost anyone, it may not be possible to communicate effectively between all parties involved if violence is a problem and this should be managed first before anything else and should be the priority.
The principles of CUDSAIR are a mature and clear way of addressing and solving problems that are causing a rift between two groups of people and as part of an anger management programme or structure. The principles can be applied independently or using help from a third party if necessary.
You might also like...