Anger and Passive-Aggression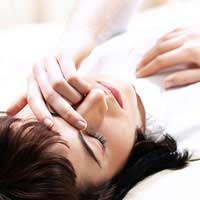 People develop and manage their anger in different ways. Some people become annoyed very easily at very minor events whilst others have a high tolerance level or can maintain control of their anger and remain calm. These facts can depend on the background of the person and their previous experiences but may to some degree depend on our natural characters and how exposed we were to anger in our youth.
What is Passive-Aggression?
Passive aggression is a form of behaviour and usually involves the person acting in a negative manner or trying to compromise a situation because of their own beliefs and perceptions. In some instances it is thought to be a part of a personality disorder whereby the behaviour is not demonstrated consciously, but in some people, the passive aggressive behaviour may be partly under their own control.Passive aggressive people are often viewed negatively by others as they may seem to deliberately ruin or compromise events and occasions especially if they are seen to be not getting their own way.
Character Traits of Passive-Aggressive People.
Passive aggressive people are frequently accused of being selfish, stubborn, bitter, indignant and helpless. Their behaviour can often seem quite childlike sometimes described as petty or childish. They may not always display their anger as a temper but are more subtle. Procrastination is a key term when describing passive aggressive people as they tend to release their frustration in this manner and can stall progress or process in demonstration of their principles.A typical passive aggressive person may deliberately make themselves less able or have decreased ability to carryout a task as a way of demonstrating their distaste or opinion of the said task. Often they can take so long performing an action or task that the need for it has passed by the time they have acted on it. Non-compliance or acting ignorant are also typical traits of people who can be described as those with passive aggression.Many passive aggressives like to overly depend on others and often displaying lack of confidence or fear as a way of not taking control or responsibility.
Why Does Anger Manifest in This Way?
Anger is thought to develop into passive aggression when the person lacks assertiveness, confidence and then skills to manage their anger in other ways.Many experts believe this form of behaviour to be part of a personality disorder which will almost definitely need professional treatment or therapy if it is to be successfully explored and overcome.Passive aggression can result from a build up of anger that has accumulated when the person feels unable to deal with it or even acknowledge the existence of anger in the first instance. Feelings are repressed and eventually this can have a significant and negative effect on health and personality.If you believe you are suffering from passive aggression and wish to get a professional diagnosis and treatment plan please see your GP who may be able either refer you to a specialist or recommend a therapist in your area.
Passive aggression can have a detrimental effect on both the individual who displays the symptoms of this behaviour, but equally it can be very negative and frustrating for those around them and in some instances may contribute towards the anger and temper experienced by others.
You might also like...