Instant Ways to Switch Off Anger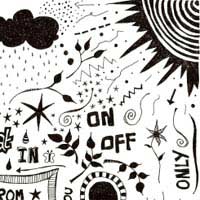 Anger can unleash itself at the drop of a hat or in situations and circumstances that add to the complexity of dealing with this difficult emotional outburst. Being prepared to accept the feelings of anger and to respond swiftly will ensure you are able to express grief, stress, frustration or loss in a safe manner.
The Importance Of Creative Expression
The way in which anger is expressed varies from person to person. Being able to express openly and freely will help emotions become more settled. Writing feelings down in a journal gets the emotions out into the open so that they can be looked at more objectively. Painting, doodling, scribbling or drawing also provides a good outlet for expression and will encourage positive progress. Carrying a pocket-sized journal and pen will therefore provide you with a creative means of controlling and minimising negative and angry thoughts and feelings when they surface.
Temper Talk
Angry thoughts and feelings have a habit of growing into aggression and rage if left to bubble under the surface for too long. Getting the emotion out in spoken words opens up the channel to clarity and understanding. Sometimes however, finding the best outlet for this form of expression can be difficult or inconvenient so it is useful to know how to vent and express in a safe and controlled manner.
If you are able to express your emotions to a trusted friend or family member, doing so in a natural way will enable you to unburden yourself of anger and frustration. If, however, the support you require is not available expressing your feelings out loud can still be hugely beneficial. This can be done indoors, in a space that feels safe and comfortable, or outdoors in an open expanse of nature. You do not have to rant and rage at full volume in order for anger to be openly expressed. Talking your feelings into the open should be a natural process.
As you begin to express your feelings take notice of how your body begins to relax and respond. This will enable you to release emotion more freely the next time anger begins to bubble, and to get a better understanding of the management of anger.
Twist and Shout
Switching off anger by turning up music and movement will help you shake off negativity and frustration. Often anger wants to express itself because emotion is caught in a holding place that has little outlet for exploration. Turning up the music and allowing your body to move freely creates a change in your mindset. As your body moves your thoughts begin to shift and this triggers a change in your emotions.
Twisting a towel, by pulling with both hands, also trains your negative energy and emotion to focus on a task. This simple technique channels aggression and can be practiced with another person, who willingly holds one end of the towel, or with your family pet. This playful method of anger management enables you to release your aggression in a safe and controlled manner.
You might also like...