Detecting your Triggers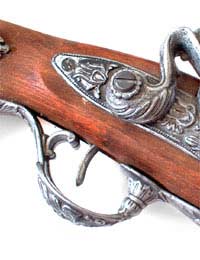 For those people who find they are experiencing strong anger quite frequently, it may be possible to detect what triggers the anger in the first instance. This information can be useful in successfully managing your anger as the situation can be avoided or anger stemmed before it is permitted to escalate.
What Are Triggers?
Triggers are the instances that cause us to feel angry or irritable. They may stem from the way in which we communicate with ourselves and react to something inside us, or it may be an external or outside source that triggers an episode of anger.Episodes of anger can be varied depending on the person. For some it may be the environment and the temperature that adds to the degree of anger experienced, other people may be aware that difficult people or children irritate them, for some it may be certain situations in their work place that anger them. For many people, taking alcohol contributes to their anger so this should be avoided if this is known to be a contributory cause.
Identifying Your Triggers
It can be quite easy to identify what your triggers are. The next time you feel angered by something try and focus on the processes that occurred before the anger became noticeable. Detecting what it was that initiated the anger can help you to try and avoid the situation in the future or internally manage your feelings and responses in a better way.Many of us get frustrated by situations or objects but fewer allow these feelings to develop into anger. It is realising when you are annoyed at something and stopping the emotions from growing that is important. Re-conceptualising these feelings and being in greater control of your reactions is a key issue when dealing with anger and it's triggers.When you are aware of your triggers, the intervention may come from a professional source such as if you have been attending anger management classes and have been assisted in developing new management structures, or you may be trying to overcome your anger yourself using self-aids.
Offering Support
If you are aware of a friend, relative or colleague who is undergoing anger management classes or instruction or you know that they are trying to improve their anger issues you can offer support and aid the process by giving them space when requested. The person may tell you of the triggers around them and it can help them if you try and support and encourage any behaviour that lessens their anger.This support will not have to last forever as eventually the person's manger should decrease as they learn and adopt new approaches to dealing with stress and emotional issues.
It is important to understand how anger affects us and being more aware of what triggers our anger and how we can intervene and prevent these irritations and frustrations from affecting us so greatly that we feel angry. By doing this we can stop anger building up, especially over minor factors that are outside our control, and in doing this we can protect our health and the well being of others.
You might also like...