Managing Teenage Anger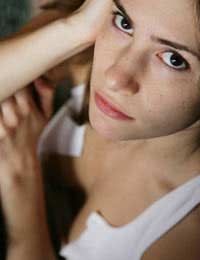 Becoming a teenager means experiencing many emotional changes that can sometimes be challenging for the individual, their family and friends. Accepting that anger is a normal human emotion, that everyone experiences, will ease emotional pressure and open up understanding of how to deal with anger and frustration in an appropriate manner.
Is Anger Out Of Control?
Recognising the difference in emotions is an important step in understanding, and managing, anger. Annoyance and irritation do not have to become extreme anger or volatile behaviour, but without understanding the reasons why a teenager gets mad the emotions cannot be controlled successfully.
If things that previously didn't make a young person angry have now become triggers suppressing the emotions that rise will not help overcome outbursts of anger. If a teenager's behaviour has become more reckless the reason why this is so also needs to be explored and examined.
How To Manage Anger And Temper
Taking a few moments to shut off anger, by gathering thoughts and thinking out loud, will help a teenager to better understand the rising emotions they are feeling as temper flares and anger explodes. By halting reaction and action anger begins to diffuse. Taking a deep breath and stepping away from the triggering situation will also help the management of emotions.
Learning how to improve personal time management may help in reducing frustration. Reducing stress, concerning study, relationships, environment and other concerns, will help a teenager cope with the demands of growing up and becoming a responsible adult. Regular exercise provides a good method of de-stressing mind and body and will encourage a teenager to develop a more positive emotional outlook.
Parental Talk
Although the relationship between parent and child can sometimes be strained communicating openly is important when dealing with issues regarding anger. Without an understanding of the triggers a teenager may be experiencing it becomes difficult to make allowances for inappropriate behaviour, temper tantrums and outbursts of uncontrolled anger.
Sensitive issues are best handled when parent and teen are relaxed and comfortable. It is also important to ensure that full attention is given, so distractions like TV noise in the background should be avoided. Talk openly and calmly, instead of beating around the bush. Ask, listen and thank your son/daughter for their time. By accepting your teen as an adult, and communicating in a respectfully appropriate manner, getting clarity on problems will be less of a challenge.
Teen Tips
In moments of stress, agitation, frustration or irritation it is worth remembering that you are free to remove yourself from the situation, in order to achieve clearer thinking and better understanding of emotion. Taking deep breaths and allowing your body to relax will remove tension and reduce stress, which will also help gain acceptance and understanding of the original situation.
Holding in problems and concerns encourages frustration to grow so should be avoided. Calmly stating personal worries or issues, concerning people and/or situations, creates an opportunity to explore ways of making things better for everyone concerned.
You might also like...