All About Suppressing Anger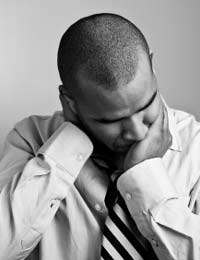 Suppressing Anger
It is probably true that we all suppress anger at some point, for example when we are at work and we do not agree with a colleague or senior member of staff, we sometimes get angry but feel unable to express it, so we suppress it. For most of us this is not going to be a problem as usually the issue is fairly minor or is forgotten about or reflected upon. However some people may have had extremely traumatic events happen in their life that they have never been able to confront, control or even admit to; in these instances emotional responses can be hidden deep in the mind. A lot of these people will not allow their mind to process this information and it can become buried and almost consciously forgotten about. Our sub-conscious is a very powerful medium and will usually not allow us to carry this behaviour on forever and eventually the suppressed anger may re-surface.
It Can't Be Suppressed Forever
Those who have suppressed their anger for many years may be doing themselves a lot of harm. We all get angry and most of deal with quite well at the time of incidence, but some people with chronic anger, or anger over issues in their past may suppress as a way of managing it; this is not necessarily the best anger management process.Over time this anger will find other ways of being expressed most commonly it turns back onto the angry person causing them to harm themselves in some way.Often this harmful behaviour manifests as alcohol abuse, drug abuse, self-harm or self-depreciation. Not only can these issues be seriously bad for health and potentially life-threatening, they are a lot more difficult to treat, more so than the various points of anger that have been allowed to build-up.
Other Effects On Health
Suppressing anger can also have a detrimental effect on health and biological processes that are outside of our conscious control, and can result in some very serious illnesses and complaints.Doctors have research the effects of suppressing anger and most agree that over time you can irreversibly damage your heart muscle and cardiac function; in fact it can lead to heart disease which potentially threatens life.Keeping emotions bottled-up and hidden in our own minds can be very difficult and take a lot of energy and work even if we do not realise that this is occurring. This inadvertently causes our blood pressure to rise which means the heart has to work harder to achieve the same degree of circulation as it did with lower blood pressure. In order to achieve this, the lungs must try and keep up with the oxygen demand that will also have increased. If the body has to maintain this level of function it will become weary over time and start to deteriorate as it struggles to cope.
Effects On Mental Health
If we continually suppress our anger, eventually we will become mentally exhausted and find ways of coping with this. If we fill our minds full of emotions that have not been processed we will eventually be less able to achieve even the most common and basic tasks. It is possible that suppressed anger can cause the person to have difficulty dealing with everyday life and find it hard to separate fact from fiction.
Suppressing anger on a long term basis can be very bad for both mental and physical health. This does not mean that we should allow outbursts of anger, or sudden, abusive behaviour that we cannot control, but it does mean that we should find new anger management methods as soon as anger presents.
You might also like...