How Decreasing Stress Can Ease your Anger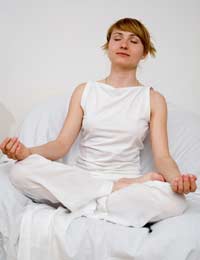 Stress and anger go hand-in-hand and often we can reduce our levels of anger by decreasing the amount of stress we experience in our everyday lives. Not only this but we can protect our health and well-being by keeping our heart and cardiac function within normal limits.
What Is Stress?
Stress is a condition that is caused by demands from external sources and can affect the mind and body. Tension, worry and frustration can result in the mind being less able to cope and process information and can cause the body to perform in a different way than is normal for the individual. Our response to stressful situations can be influenced by how we feel in general, how we have dealt with it in the past, the nature of the external sources of pressure and the amount of stress that is put upon us.In small amounts stress can actually be good for us as it allows us to release certain chemicals that keep us active and our minds sharp, but too much can result in overload and how we cope with this overload can determine how much it affects our anger.
How Does It Affect Anger?
When we feel stressed we can respond in different ways. Some of us break down and develop a low or tearful mood, others try and hide from the situation and some become more angry. This could be because we feel negative about ourselves for not being able to cope, we feel as though we should pass blame to someone for making us feel this way, we feel unable to change the situation or because we don't agree or like the situation and feel helpless which can manifest as anger.
Ways Of Reducing Stress
There are so many ways that we can reduce our stress levels. For some this may be easier to achieve than others and different methods may seem more beneficial and effective that those used by other people.Working parents may find their stress levels can be decreased by finding a more pleasing work-life balance. Although this may not initially be easy to attain it can help to sit back and work out exactly what you want to change. Could your childcare be improved? Can you alter your shift pattern at work to fit in with the school term or give you more time to relax and spend quality time with your children?
Lifestyle factors are also very important when trying to reduce stress. Many people use alcohol as a way of unwinding at the end of a busy day allowing them an opportunity to relax and calm down, and although this doesn't harm your health if it is used sensibly, it can lead to alcohol abuse and a dependence. Most people who exercise regularly will vouch that it is an excellent way of releasing built up frustration and anger and reducing irritability. This is because it allows for nervous energy or tension to be released safely whilst benefiting the person at the same time.Even without making these changes there are ways of reducing stress. Simply by sitting or laying in a quiet room alone for half an hour can allow the body, mind and muscles to release tension and relax. Accompany this with soft music or even a massage by a qualified masseuse and you will find that your stress is helped to melt away.
If stress is not released and used in a positive way or resolved, it can build-up and cause us to feel angry. This anger can grow in degree until eventually it will have to be expressed in some way or it causes us to 'explode'.Learning how to manage our stress levels or decrease the amount of stress we are subjected to can be really beneficial at preventing long term problems both mentally and physically.
You might also like...