All About Anger and Forgiveness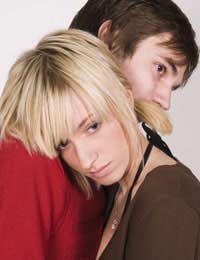 Sometimes when we are angry we may initially feel as though we cannot forgive the person who has made us angry, especially if the anger has arisen from an issue that is extremely personal.In some respects it is important to learn to forgive people, not purely with regard to religious beliefs but also as a way of setting yourself free from the stress and physical dangers that anger may bring.
Learning How to Forgive
Forgiving someone is not something that comes very easily or very naturally to some people. In order to be able to forgive we must first be able to manage our anger effectively and learn how to release it. Obviously there are ideal ways of doing this including making sure that by releasing our anger we do not harm anyone or cause further and unnecessary problems for anybody else.The term forgiveness when it relates to a negative situation in which someone has harmed or upset you enough to make you angry refers to being able to forgive yourself and understand that you were not part of the problem and didn't deserve the consequential emotions that you have been experiencing. Anger is not necessarily a bad emotion to experience, but when it is allowed to build-up and escalate it hurts you more than anyone else and understanding this can start the process of forgiveness.
Steps to Forgiveness
First of all try and ask yourself whether your problems with anger stem from the actions of other people or a specific other person were meant to be harmful to you and incite anger as most of the time this is not so.If someone has made you angry it can be helpful to remind your self that you are the better person and will not rise to being baited by others who may be trying to goad you into becoming angry.If your anger has stemmed from an event in your past, you may be at risk of carrying this weight around for the rest of your life and may end up endangering your health or feeling increasingly bitter. It is possible to forgive the person who has wronged you even though you may have felt able to do this at first. Releasing your emotions and reflecting on the incident can be very therapeutic and allow you to free yourself of all the stress that has burdened you for so long.
Forgiveness Can't be Rushed
In some respects the art of forgiveness must fall naturally into it's place in the cycle of events. Prematurely pushing yourself into forgiving someone can lead to other effects such as feeling low self-esteem, feeling weak or feeling inadequate as a valued human being.Some people feel guilty when they start feeling forgiving and this can stir up further feelings of anger and we judge ourselves because of it. It shouldn't be rushed, but with the help of family and friends or other outside parties may be achievable at the right time and under the right circumstances and will definitely benefit you and become a valuable part of your anger management.
Forgiveness plays a major role in anger management programmes and acceptance of situations and yourself is something that may come naturally but can be assisted by support from either counsellors, therapists or even family and friends.
You might also like...