Seeking Resolution With Conflict Management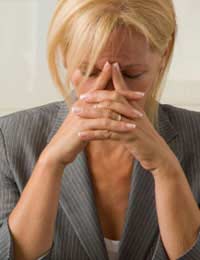 The management of conflict, that arises out of emotional issues caused by anger and rage, requires careful consideration, understanding and mindful communication. Seeking resolution of conflict, in many cases, requires impartial assistance and additional support. Knowing how to ask for help will enable you to find ways of managing and improving emotional situations.
What Is Conflict Management?
The management of conflict is the process of planning effective ways of reducing hostile conflict between people. It explores the various ways in which individuals handle grievances borne from disputes regarding anger, avoidance, feuding and other forms of difficult behaviour.
Conflict resolution is the process used to remedy issues that have become uncontrollable, and requires the input of all parties concerned in the dispute. Once resolution has been made conflict transformation – which reframes the emotional situation so that a mutual understanding is agreed – can be reached.
What Is Your Conflict?
If you regularly row with your partner, lose your temper with teenagers, act aggressively towards work colleagues or generally unleash pent-up frustration at others you are involved in an on-going cycle of destructive conflict. This habitual display of the negative emotion of anger and frustration may have been going on for months or even years. By understanding the pattern of what you do, and who you aim your negative behaviour towards, you will be able to accept that your conflict needs to be resolved.
Effective Conflict Resolution
Taking responsibility for our words, thoughts and actions means that we accept our responses to conflict and the inappropriate behaviour displayed. Effective conflict resolution enables individuals to release their hold on the sense of helplessness they may be feeling, in order to reflect and reconsider responses in a more positive manner.
Using mindful communication, during the process of conflict resolution, also enables individuals to re-connect with others by creating a greater awareness of each other's perspective and constructive or destructive emotional patterns.
The Principles Of Resolution
Effective communication is essential in all forms of conflict management and resolution, whether dealing with anger management issues or non-emotion based problems. Listening to others, during the conflict resolution process, communicating openly and directly in a calm manner, and summarising and questioning all form part of the practices involved in finding a suitable and favourable outcome to conflict.
Conflict Resolution Practitioners
A conflict resolution practitioner, or mediator, is a trained individual who is able to offer support and guidance throughout the conflict management support programme. They will be able to provide an impartial mediation service to all parties involved in emotional conflict. By using a 'no-blame' approach the practitioner is able to encourage open communication so that a suitable resolution can be made.
The No-Blame Approach
In order to support individuals through a supportive programme, like conflict resolution or counselling, a no-blame approach must be adopted. A mediator will work with individuals without seeking to allocate blame. This allows reflection of the emotional situation or conflict so that better sense of the reasons is achieved. This approach also helps reduce the feelings of being overwhelmed by negative emotion so that thoughts become more clear and communication can be improved.
You might also like...