The Role of Anger in Those Who Self-harm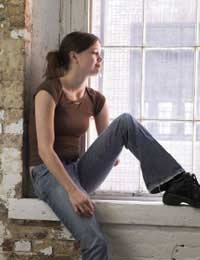 Self-harming is now known to be a very complicated issue and not simply 'attention seeking' as many people wrongly judge.Those who self-harm in fact, very rarely wish to be the centre of attention and try not to draw attention to their wounds or the emotional turmoil they feel inside that causes them to abuse themselves in this way.
What Is Self-Harming?
When someone self-harms, they deliberately hurt or injure themselves as a way of dealing with trauma or very deep emotional distress.Self-harm may involve the person cutting, burning, poisoning or torturing their body, or may be less obvious and may take the form of self-neglect or putting themselves at risk of danger.During the administration of self-harm the person usually relates this feeling as a release but shortly afterwards can feel grief, guilt or anger which fuels their emotional disturbance further leaving them with a vicious cycle of emotions and physical and psychological trauma.
How Is It Related To Anger?
The most common reason for self-harm is a traumatic or very painful issue or event in the past, most often during childhood.When we experience difficult issues as children, we find it hard to understand or organise our thoughts leaving us confused and angry. This anger can also stem from anger and distress at being unable to prevent or stop the trauma or stem from bitterness towards the person who caused the traumatic event.When we experience pain in our childhood we are often alone with no-one to talk to and discuss our feelings as we do more as adults so this pain is put away and stored. When we grow to adulthood the store is usually full to it's capacity and must be released in some way.
The First Steps To Recovery.
Most people who self-harm will eventually be able to identify certain triggers that cause their mind to allow them to hurt themselves. Often these triggers involve highly tense situations in which they feel they have no control over, or sometimes it is when they are faced with highly emotional issues that they feel unable to cope with.In these instances the person may be able to try and avoid being in the type of situation when this may occur. Although this isn't very realistic to maintain throughout life as we are all faced with emotional traumas at some point, it can be useful to remember in the initial stages of recovery.It is almost certain that professional help and therapy will aid the recovery process and specialist counsellors and psychotherapists who are trained in treating those who self-harm will help you find better ways of releasing your emotions rather than your own body.
Self-harming is not a new phenomenon and in the past has been misunderstood or explored very little. Experts are now realising that self-harm is not an attempt at suicide, nor is it a way of gaining attention but it is more related to past traumatic experiences and a way of managing pain, anger and guilt which needs professional input.
You might also like...