Top Ten Tips for Managing Anger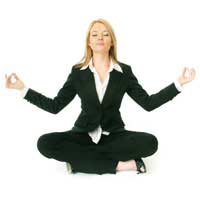 Suppressing anger is not necessarily a good thing. Whilst maintaining composure enables you to agreeably interact with other people allowing anger to simmer under the surface is usually counterproductive. Learning how to manage anger, when your 'buttons' are being pushed, will help you control your emotions and diffuse your anger time bomb.
Caring and Sharing
Instead of sharing negative emotions via print, email or voicemail messages take the time to express your feelings in person. Being able to share, what is making you angry, in spoken words will allow you to soften the blow. Angry words that are not delivered in person can cause more damage than intended.
Soften the Blow
When delivering a message in person adding the acknowledgment of "I understand…" will allow you to lower tension and support a potential agreement or compromise.
Practice Makes Perfect
When anger is starting to simmer, practice asking requests of other people instead of holding on to tension and allowing anger to boil over. Directly addressing your frustration, with a particular person, helps reduce the build up of anger.
Take Notice
If you begin to feel threatened by something someone says take notice of how you are feeling but aim to keep communication open. Getting angry will only encourage the other person to shut down communication.
Agree to Disagree
When someone is expressing anger, frustration or pain repeating their words back to them will help keep the speaker centred. Mirroring in this way also gives you a deeper understanding of the other person's viewpoint.
Be Responsible
Do not blame other people for your feelings. Taking responsibility for the way you feel will help you understand why your anger surfaces.
Give and Take
Just because you are angry it doesn't mean that someone else can't be angry too. Being able to listen to the other side of the argument means that you are able to acknowledge both sides of the conflict and can therefore reach some level of compromise much sooner.
Play it Cool
If anger is raging aim to take some timeout before dealing with the issue that is causing you distress. Being able to step away from the issue will allow your anger to subside enough so that you can look at the situation more objectively.
Take Control
Learning to take control of your negative emotions means that you are more able to maintain self-control in any situation of high conflict. The good news is that the more you practice doing this the easier it will be to master and manage your anger.
Deal With It
Instead of pretending nothing is wrong, and suppressing negative emotion, plan to speak up and voice your frustration at the earliest suitable moment. Do not however, use this opportunity to blow up. Doing that will close communication down with others, so aim to speak with caution and due care. Showing others that you are able to control your anger, even in the most conflicting circumstances, will show you in a very positive light.
You might also like...