Using Role Play to Diffuse Anger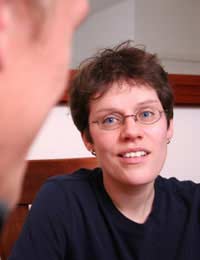 Role play is a highly effective communication tool that enables individuals to explore situations, feelings and emotions that are expressed in many environments and for many purposes. Using role play in order to understand, and manage, anger and frustration can provide an individual with another perspective on the situation, as well as an understanding of constructive use of behaviour.
Objectives
The main objectives of using role play to diffuse angry situations is to enable individuals to understand that conflict can actually become a positive encounter. This will also widen emotional vocabulary and provide a better understanding of the way in which anger manifests and the effects that it has. A clear understanding also provides an opportunity to acknowledge inappropriate behaviour and ways of finding more constructive anger management outcomes.
Working With Feelings
At the start of an anger management role play session it is helpful to compile a list of emotions and feelings, so that the individuals involved in role play have a clear understanding of negative and positive responses. A topic can then be chosen. For example - What makes someone angry? To get the most from the role play experience individuals should be encouraged to reflect on an occasion when they have expressed anger before exploring the topic further. This will enable them to understand the importance of the exercise and how they can share experiences in a positive way.
Role Play Method
To get the most from a role play experience it is recommended that the individuals work with a facilitator. This person will offer impartial support and guidance before, during and after the role play exercises. In a work environment the facilitator role would best suit someone who is a good listener, has a good rapport with others and offers encouragement and inspiration to others. If using role play exercises with individuals outside of a structured environment, for instance in the home environment, it is also important to find someone suitable to fill the facilitator's position.
Once the facilitator has outlined and explained the role play objectives individuals will be able to take turns expressing and openly reflecting feelings and emotions regarding experiences of anger, stress and frustration. Taking turns enables everyone to share personal experiences and insight, as well as the opportunity to learn positive anger management techniques and expressions of appropriate behaviour in all situations.
Inappropriate/Appropriate Behaviour
Role playing, to get a better understanding of inappropriate/appropriate expressions of anger, can be an empowering experience. Understanding different perspectives provides insight into why some forms of anger expression are inappropriate whilst others are considered more acceptable. Venting anger by physical fighting or punching walls is considered more than standing up for yourself and is threatening and inappropriate. Instead of challenging this method of expression role playing allows individuals to resolve situations using more appropriate, and positive, methods like listening and diversion.
Personal Acceptance Practice
When managing anger it is important to take full responsibility for your own actions at all times. Whilst role playing exercises provide a means of expressing anger and frustration, so that a better understanding of this pattern of behaviour is acquired, it is also essential that individuals take the time to acknowledge the exchange of feelings and emotions and why this is being done. Understanding the importance of good communication will ensure that the methods used during role play exercises are explored fully so that they can be effectively used for managing anger in other situations.
You might also like...