Professional Intervention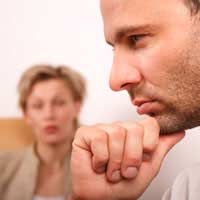 Receiving help and support for managing your anger can be very beneficial, protecting both your health and other areas of your life from the damage that built-up anger or mismanaged anger can cause.Although some people may feel their anger is not causing a problem, or are reluctant to seek help because of any pre-existing stigmas or perception of what professional help is, if anger is apparent these views are probably not productive and should not hinder someone seeking professional help or even advice regarding their anger.
What is Professional Intervention?
Professional intervention may refer to anyone who is trained in the management of anger or a therapist who can help an individual explore their anger and find ways of lessening it, decreasing its effect or averting it entirely.Professional intervention may be misunderstood by some as it does not necessarily mean input from a psychologist or other health professional as it may simply mean finding a relaxation therapist who specialises with decreasing the symptoms of anger and assisting in the anger management process.The types of professions that may specialise in anger management classes are psychotherapists, counsellors, mental health nurses and allied mental health doctors and practitioners. Each profession may be able to help you in a different way. Some may run classes on an individual basis and others might work in a group setting. Whatever you need, past experience or perception of anger management, there is almost definitely a type of programme that will help you.If you have experienced violent behaviour with your anger, it is essential that you deal with it now before any harm can come to anyone, especially those around you who are likely to take the worst of your anger.
Seeking Professional Help.
It may be possible that employees can seek help from a professional source through their occupational health department though this may depend on the size of your organisation. In fact, some employees who have been told they have issues with their anger may be referred to their GP or occupational health office by their manager.If you feel as though you would benefit from professional support you can either see your GP who may be able to recommend an external organisation that specialises in anger management, or seek help yourself independently.Perhaps you are aware of certain issues in your past that have caused anger and realise deep down that you could benefit from dealing with these issues as part of your therapy. Maybe you feel as though you are simply stressed and need to find new ways of managing your anger before it becomes a real problem. There are many ways of seeking help and you could start with either an Internet search of local service providers or maybe even look in your local telephone book. Alternatively, you could ask your nearest social services office if they can give any details of nearby services such as MIND who often run many different programmes on a variety of subjects that are open to the public.
Professional intervention should no longer carry a stigma or association in today's lifestyle were therapists can be used in the management of many issues. These professionals are not there to hinder or punish you, but exist to help you and prevent any harm coming to you and those around you.
For many people, the cause of the anger is hidden deep in the mind and these people often need some assistance in dealing with these issues and learning how to manage and control them before the anger starts to control them.
You might also like...