Encouraging Assertiveness and Confidence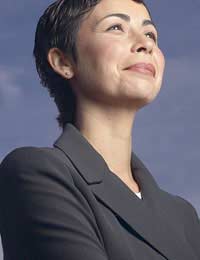 When someone begins to feel their anger level rising, particularly when they are having a disagreement or debate with another person or group, it can be tempting to lose their temper and start shouting, becoming hostile and sometimes start insulting other members in the group as a way of getting their point across. Sometimes this also happens when a person loses control of their temper and fails to manage the situation appropriately and quite often it is a lack of self-control coupled with a low level of self-confidence and assertiveness that causes the person to respond in this way.If you are confident in your opinions and can back up your thoughts with evidence whilst feeling positive, confident, able to keep on top of and in control of the situation, you will probably be more able to debate a subject effectively and successfully. Those who lack self-confidence may lack the skills to stand up for themselves verbally, and resort to aggressive and angry behaviour and body language as a way of making their point.
How to Build Confidence
Confidence building is something that most of us could probably benefit from and apply to some aspect of our life. Whether it is to help secure a new job, take part in a new activity, make friends or feel comfortable leading a debate calmly and without letting anger come to the fore, confidence is an extremely useful skill or characteristic to learn.Learning how to be confident will probably come easier to some than others, but with some perseverance and encouragement it can be gained by all.Make a list of all your achievements both academic and personal and let yourself enjoy the feeling of seeing it written down. Following this try telling a few people; this information can be dropped into many different forms of conversation.When you are talking to people, hold your chin up, look the other person in the eye, smile and let them know that you are feeling awake, in control, alert and energised. This will not only display a show of confidence but can actually boost your own self-esteem.Look at how other people handle debates and arguments, especially those who settle the debate without any aggression and conflict and try and determine the technique used that was successful.
How to Appear Assertive
Making yourself seem assertive to others, even if you don't feel it is mostly about maintaining control, how you phrase your speech, your body language and being clear on what you are saying.Before you enter into a debate or heated discussion it is essential you know exactly what you want to say, how you are going to say it and also how you are planning on answering any possible questions that you might be asked.When you are delivering your side of the discussion, always make sure you hold your head up high, maintain eye contact and make sure you listen carefully to the other party but maintain your own argument throughout.Spend some time considering the potential questions you may be asked and work out some answers but don't let these appeared rehearsed. Make sure that you answer the question but also try and use the answer to reinforce your own side of the debate.
Being self-assured and confident is important at managing a debate successfully without losing your temper. Portraying this image will also lessen the likelihood of anyone else approaching you with hostility as they will more often try and settle the difference of opinion in a more mature and controlled manner.
You might also like...