What is Extreme Anger?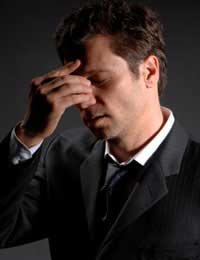 Extreme anger can manifest in any number of singular ways, or as a combination of conflicting emotional turmoil. The expression of this extreme form of anger can make an individual feel like they want to tear a room apart and cause general destruction, and this feeling may be triggered by the smallest of incidents or comments. Whilst controlled anger can be used to gain a better understanding of situations and issues extreme anger is far more volatile and destructive and should be explored with professional assistance.
Coping With Extreme Anger
Extreme anger is an emotional force that can be positive or negative. Anger is a natural part of a response to trauma and can help individuals cope with difficulties and problems. Mild displays of anger and aggressive behaviour, however, can swiftly swing into a more extreme form of anger that is aroused by feelings of constantly being on-edge and/or irritable.
In order to be able to cope with bouts of extreme anger it is essential to understand what triggers these changes in mood, what fuels the anger and what can effectively be used to deal with the emotional turmoil successfully.
Mood Swings
Most people experience changes in emotion during stressful times. Mood swings may affect general behaviour, interaction with others, personal judgment and the way in which an individual deals with issues, problems and concerns. When extreme anger is in evidence mood swings may shift from feelings of general contentment to rage, disgust, frustration, aggression and hostile behaviour towards others, very quickly.
Identifying the changes in your moods, as the shift occurs and agitation becomes apparent, will enable you to implement some positive mood altering techniques. Detaching yourself from the situation that is causing the shift in mood will enable you to direct focus in a more positive way. By walking away from the trigger you are effectively reducing the opportunity for anger to grow. Taking a walk, writing in a journal or carrying out a simple, repetitive task will all help your mind and mood get re-focused.
Think Of The Consequences
Extreme anger can result in behaviour that is explosive, instant and heightened. When anger is fuming or already at boiling point it is difficult to exercise control fully. By thinking of the potential consequences of extreme behaviour, before you are in a place to act on your anger, you will be more able to pause to think about the manner in which your words, actions and extreme anger outburst may impact on other people and your surroundings.
Taking responsibility for your words, and actions, will result in far less opportunities to exercise anger and aggression.
Don't Be A Victim
You have the power to control your anger at all times. This includes anger in reaction to someone else's extreme anger outburst. Lashing out at people around you may be an automatic response but you can learn to curb this form of emotional expression. You do not have to be a victim to uncontrolled emotions, so by identifying the best ways of managing control you will limit the effect that this damaging behaviour has on you, your emotions and environment.
You might also like...