Understanding the Importance of Forgiveness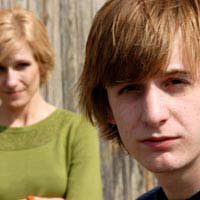 Suppressing anger and frustration creates opportunity for outburst and emotional turmoil. As a result of an explosion of anger, or rage, emotional feelings can undoubtedly be restricted and expressed in a far more aggressive manner than normal. When this happens the need to express forgiveness may also naturally arise.
What is Forgiveness?
Forgiveness is the understanding and acceptance of the behaviour of others that may cause you pain and hurt. Letting go of resentment, frustration and anger caused by the actions of someone else may be a difficult experience for many people. In order to accept, understand and move on in any situation, however, it is necessary to find compassion and to acknowledge forgiveness that comes from the heart.
Our own personal perspective, of a person, behaviour or situation, can sometimes hold back our willingness to forgive. By choosing to hold on to a situation that we find disagreeable we continue to hold on to anger and resentment. If we choose to look at the situation with compassion and understanding, however, we can begin to acknowledge resolution and will find, within ourselves, a willingness to forgive.
Letting Go
Harbouring grudges or hard feelings can result in a growth of internalised anger that controls an individual's ability to be happy and free from emotional restriction. Unless you are able to forgive a person for their actions or words your own emotional, mental and physical wellbeing will be under the control of resentment and anger. Over time this will fester and grow like a disease. Letting go with compassion and understanding therefore enables both parties to move on.
Asking For Forgiveness
If you experience difficulties relating to anger management, or the expression of feelings or emotions, from time to time you may find that you may need to seek the forgiveness of others. Your actions and words may present other people with an emotional challenge for which you need to apologise. Although asking for forgiveness may be difficult it is important. Harmonious relationships can only exist between individuals who are able to accept each other on all levels, and this sometimes means that pent-up emotions that manifest as explosions of anger have to be accepted with compassion and forgiven.
The Forgiveness Process
Saying sorry and moving on is not necessarily an instant process. In much the same way as anger takes time to build and spill over forgiveness requires sufficient time to gradually reach acceptance and transition into healing. Whether you are asking for forgiveness, or forgiving someone else, the process requires time in which to process feelings and emotions concerning honesty, denial, acceptance and compassion. This is an individual process that should not have any time restrictions put upon it.
An apology that is not initially, or willingly, accepted will also require a longer period for reaching acceptance. Taking the first step to seeking forgiveness, however, will mean that the healing process can begin in some way.
The Benefits of Forgiveness
Exercising forgiveness provides many health benefits. It reduces blood pressure and chronic pain and can lift depression and hope, whilst also reducing anger, frustration and stress.
You might also like...