How Drugs Affect your Anger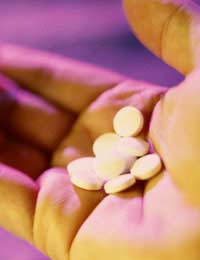 Suffering from an addiction can significantly affect other parts of your personality and may result in some very noticeable traits developing; anger may be one of these features.The relationship between illegal drugs is well documented and experts understand that being deprived of the addictive substance, suffering from the social and financial consequences of addiction and factors in the recovery process can all cause anger to become a more poignant personality trait.
The Relationship Between Drug Abuse And Anger
It is very common that many drug addicts use feelings of anger or hiding buried anger as the reason for their addiction. Often this stems from issues in the past or feelings of inadequacy leading the addict root this as a cause for their addiction. The drugs might act like a 'crutch' to the addict helping them mask feelings that they do not wish to explore or admit to. This can begin a repetitive cycle of events as the addict uses these reasons for using drugs, feels angry at their addiction and behaviour and so tries to stop which leads to anger from being unable to satisfy or manage a craving and being allowing the past to surface leading to the addict using the drug again.
Can An Addiction To Drugs Cause Anger?
One of the most common reasons why anger may be felt by the addict is when they are failing to satisfy a fix and are struggling to cope with the associated effects. Along with the physical symptoms of the craving are many issues that affect the person mentally. Frustration, panic, irritability and feeling jittery can all lead into anger which may present as an outburst or general expression of temper.It is however more likely that the person begins taking drugs or alcohol as a method of coping with their past that makes them experience strong emotions such as anger.
What About Prescription Drugs?
It is possible that prescription medications may cause some side-effects such as anxiety and anger and often this is explained to the patient when the drug is prescribed. All medications will have a different affect on each patient with some experiencing all of the possible side-effects and others none. Your doctor will be able to discuss the possibility of side-effects with you when you receive a new prescription. For many patients these effects are temporary and will settle as the body gets used to the new drug while for others the side-effects may last as long as the medication is used for.If you have been taking a new medication as a recognised treatment, and are experiencing symptoms and effects such as anxiety and anger and feel you are not tolerating this effectively or it is getting more severe, please return to your GP as your dose may need altering, another medication to counter-act the effects may be needed or indeed a change to a totally different medication as a whole.
Drugs and anger have a very close relationship as some drugs given for legitimate medical treatments may cause anger as a side-effect, others are given to help in the anger management process and addiction to illegal drugs may cause anger or exist because of a deep rooted anger. The two issues have a very interesting relationship which will be unique to every individual that is affected.
You might also like...