Hormones and Anger Levels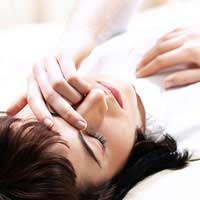 There are so many factors that can influence anger ranging from the environment, other people's actions all the way through to biological causes that we are less aware of or unable to control. Hormone levels and fluctuations may be the cause of some incidences of anger and identifying this is the first step to finding ways of controlling how the anger is expressed or managed.
Women and Hormones
Most women will be familiar with the term pre-menstrual tension or pre-menstrual syndrome and will often be recognise some of the symptoms in their own behaviours or body.Pre-menstrual tension is thought to be caused by the fluctuations or changes in the hormone levels in the body during the typical female cycle.
A normal female cycle can range from 21 days or as many as 35 days during which the body prepares for the release of an egg, ovulates, prepares the womb for the egg and fertilisation and gets ready to house a developing foetus if conception occurs. Each of these processes requires different hormones and chemicals in order to activate, some of which also contribute to the part of the brain that controls mood, temper and rationalisation. When the hormone levels fluctuate a lot from their normal level the person may become less tolerable, more easily irritated and more likely to display these emotions in a negative way.
The same sort of issue can occur just before or during the menopause as the body decreases in its ability to conceive and withstand a pregnancy. There are also other factors during this time that may affect a woman's anger levels as she may not cope with the psychological aspects of this change along with finding the physical changes difficult to cope with. In severe instances it may be possible for the woman to undergo hormone replacement therapy though this practice is becoming less popular as research continues to discover more evidence against its use.Also very common and closely related are the experiences observed during puberty. Many youngsters find they are increasingly irritable and angry as they go through puberty but this usually subsides once they have matured and their hormone levels settle into adulthood.
Men and Hormones
Although women have been aware of hormonal imbalances and changes and it's effects on their physical and mental health for a long time and the medical profession now recognise this as a true syndrome, doctors are now exploring whether men too could be at risk of suffering similar hormonal changes during their lifetime.Initial research has found that men may suffer from similar symptoms to women and that they may be linked to their hormonal balance.
Anger and frustration are common symptoms for both sexes but in males low testosterone may result in mood changes along with increased anger and aggression when testosterone levels are high.Unlike the female cycle when the symptoms usually last for a few days, the male form seems to last for longer with symptoms worsening with age .Continued research continues to try and discover more about this relatively new condition.
Although there are many contributory factors in why and how anger manifests, the role of hormones may certainly play a major role and not just in women either.If you believe your anger is the result of surges or sharp decreases in your hormones and are finding it difficult to control your low mood or aggression, please speak to your doctor who may carry out a blood test to assess your hormone levels as there may be a quick and easy solution to your problem and your symptoms may be treatable.
You might also like...