All About Abuse and Aggression.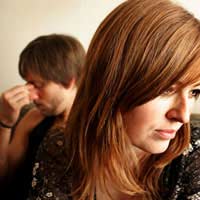 Although we will probably all feel angry at some point, there are those who allow their anger to escalate which can be a form of abuse in itself or lead the person into acting in a more abusive way.Unfortunately there are still many instances of aggression and abuse in the home and frequently those in the public domain fin d themselves victims of abuse or aggression over something that does not concern them.
What Is Abuse?
Abuse is an action or feeling that is given from one person to another (or others) to make them feel threatened, intimidated, violated or have a reduction in self-worth.Abuse can be violent, sexual, psychological or verbal and often words and threats can be as intimidating as actions and are often more difficult to determine or prove.
What Is Aggression?
Aggression is a form of behaviour in which the aggressive person aims to try and threaten or intimidate other people by their actions. Aggression may not just take a purely physical form as facial expression, tone or voice or non-verbal communication can portray aggression as well as a physical outburst.
How Can I Calm An Aggressive Person?
In some cases it may not be possible to calm a highly irate or aggressive person and they may turn to violence so should be handled by professionals.However, not all aggressive people use physical violence as a weapon but they usually use verbally abusive terms that can seem threatening. In these cases try not to raise your own voice as this may anger them further. Always try and make space between you and the aggressive person, but use neutral and passive tones making sure that you are not deliberately seeming patronising.Where possible try and work your way to the nearest exit and place yourself nearest to the door and the aggressive person furthest away.You may want to try and calm the person by pacifying them with calming words that do not aggravate the situation further. Try and get them onside or yourself on their side of the argument as this may be enough to pacify them.
What To Do If You Are At Risk
First of all if you feel intimidated or violated or your abuser is about to lose control in any way you must make steps to leave the situation. Obviously this is not easy for everyone and may take some planning or assistance from outside agencies but it is essential if you feel your health and safety may be compromised.If you have children you must take this into account and take them with you if you can find a safe place to go.There are several organisations you can phone and ask for advice which is kept confidential and are usually staffed by people who have direct experience of a similar situation.If you feel your immediate health and safety are compromised, phone the police immediately telling them of your circumstance and contact details. Remember, aggressive people can act quickly without warning or self-control and their actions may not be predictable leaving those around them vulnerable to danger.
Nobody should have to become used to feeling abused or be victims of aggressive behaviour in our supposedly civilised society but unfortunately there are still many people who use this behaviour regularly.If you are the victim of abuse or aggression please phone one of the many helplines or the police to get professional help and try and put a stop to this form of behaviour.
You might also like...