All About Women and Anger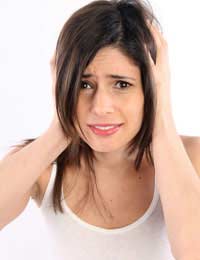 Women in the past have been considered to be more reserved in their expression of anger than men for many reasons and experts have documented that this may be due to their own personal perception of anger and its consequences. They manage their anger in a different way to men and traditionally are more controlled with their anger than men; this seems to be slowly changing as we evolve.
Work-Life Balance
Women are traditionally seen as maternal, gentle and rearing and to a degree this is true for many women but as lifestyles get more hectic and the demands placed on women either by themselves, those around them or society grow, the incidence of anger seems to be rising. It is true that many women are now finding that they can use this anger to their advantage and can be regarded as equal to men in the workplace and are taking up more and more senior positions, but there are also those who continue to feel held back academically or in their career in general as they have to be the main childcare provider and feel judged badly if they work or are successful in their career, use childminders or nurseries or live with a male partner who rears the children.Finding a balance between working life and a home life can be very difficult; some women make it look easy and others eternally worry about not being able to juggle everything successfully.
The Role Of Hormones
Some people feel women use their 'hormones' as an excuse for unacceptable behaviour and outbursts of anger is one of these, whilst there are a large number of people who feel that hormones play an important and underestimated role in the incidence of anger that has yet to be fully explored and quantified.Doctors do believe that pre-menstrual tension exists and this can result in the woman having mood swings, feeling angry and aggressive or increasingly irritated and it is thought that this stems from the sudden changes in hormones that occur during the female cycle. Some of these hormones affect the levels of certain chemicals in the brain that are responsible for mood control and emotions.
Living With An Angry Partner
Unfortunately it is a very true fact that the levels of domestic violence continues to rise with women being the usual victim. There are several reasons why women find themselves in a violent relationship, none of which are excusable, all of which are very difficult to get out of. This task is made harder by financial issues, the presence of children and having nowhere to go. There are many helplines for women who want to find out more about their rights, how they can make the first steps in leaving the relationship or just for a chat with a sympathetic and understanding ear.
Learning Your Triggers
It is important to understand what it is that triggers anger and learn how to avoid it, manage the situation differently or change your perception of the issue. Women seem to be better at discussing their feelings and issues with their friends than men and this may be one of the reasons why they seem more able to control feelings of anger and what angers them.
Women and men manage their anger and experience it differently. There are many possible reasons for this, some social and environmental and others because of their physiology.
You might also like...