Domestic Violence Explained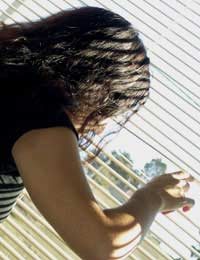 Unfortunately it is a fact that there are hundreds of men, women and children living in a violent home. There is no excusing a violent person and there is a lot of support and advice available for those suffering violence at home.
What is Domestic Violence?
Domestic violence is a term given for any physical, psychological or emotional abuse that occurs in the home setting. Traditionally and incorrectly it was often just associated with the wives of violent husbands but in modern society this now includes male or female spouse, partner, child or person sharing the domestic setting.Experts have concurred that it exists as the violent person uses intimidation, physical assault or threatening behaviour to exert control over their victim.
Why Does my Abuser Get so Angry?
A short answer to this is that perhaps you will never know. Many people can live quite happily with someone for many years and never suspect that they will turn into an abuser, unfortunately for some they find out in the most appalling way.There is no rationalising domestic abuse in most people's minds, however it may help the victim if they discover what caused the person's anger to become so powerful and allow it to control them.Violence has a tendency to continue within the next generation, especially if the child grew up in a violent home where they witnessed frequent attacks. They then may have grown to adopt this behaviour and become the person in their past.Perhaps your abuser is taking illegal drugs, has an alcohol problem or is increasingly stressed at work; this does not however excuse their behaviour in any way. Abuse of a people, animal or property is illegal and should be dealt with promptly and effectively.
Know Your Options
You will always be able to find a way out of your situation but it may take some planning and financial saving. There are many organisations in the UK that can help those in an abusive relationship and this is not limited to 'battered wives' but can exist for male partners, parents, children.If you are experiencing domestic violence you must act now as the violence could get worse. If at any time you feel threatened or expect to receive violence keep your mobile phone (if you have one) in your pocket and try and place yourself near an exit so you have a chance of escape. If you really feel trapped and don't feel able to leave, confide in a close friend who may be able to help you.
Directing Your Own Anger in a Positive Way
Someone who is experiencing violence may feel as though they too could lash out, and in a defence situation this is acceptable, however remember, especially if you have children, that this could have serious repercussions; violent people must be dealt with by the authorities. Use your anger productively and document (noting any evidence) of any events of violence and plan for the future. Overcoming your abuser successfully can be extremely satisfying and will set an example for those around and leave you feeling more confident.
Domestic violence is an extremely serious issue and should be stopped before it is permitted to escalate. Be strong and understand that there are plenty of people here to help you but this is made difficult if you find it hard to make the first move or contact anyone about it.
You might also like...