How Does Fear Effect Anger?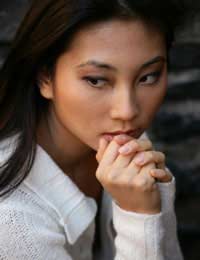 When people are scared or unsure of something, their responses to certain situations can be affected. Likewise, when a person is frightened of believing or investigating an issue that is deeply bothering them, one of the most commonly seen emotions is anger.
Hiding From Something
On occasion a person may use anger as an way of protecting themselves from harm. For example, if a person knows that there is something in their past that they do not want to remember or find out more detail about, they can mask these emotions and feelings with anger as anger is an emotion that is a lot more easily accessible to them. On the surface, the person may feel that anger is a lot easier to manage and in some cases this may be true if the anger is not too detrimental, but for others it can seriously affect their health and social environment, more so than facing whatever it is that is being suppressed.
Fight Or Flight
Many people will be aware of this expression and it is a totally normal human response to a tense or threatening environment or situation. When a person ,or indeed an animal, is faced with a stressful encounter, they can react in two ways. The first way is to stay and fight for themselves and the other is to flee the scene.In the 'fight or flight' response the nervous system releases a surge of chemicals to the body which causes the muscles to prepare for action, the heart and respiration rate to increase, the blood vessels to dilate and the sight and hearing senses focus purely on what is about to happen and peripheral senses to lessen in acuteness.As this is occurring the person is making acute and very fast judgements about whether they should flee or stay and defend. The outcome of this assessment can depend on how acute the rush of chemicals is and also whether the person is in a corner or able to find a route of escape.
How Does This Affect Anger?
If the person elects to stay and defend, the surge in bodily functions can result in an aggressive side of the character to emerge. This is also part of the fight process and in the animal kingdom especially, can determine the likelihood of the 'fighter' winning the contest.In the occurrence of intense physiological changes, our psychology may also contribute to how we react and whether we feel fear or anger. Understanding how we are likely to react may help us if we undertake an anger management programme as we will have a greater knowledge of ourselves and the possible reactions of those around us when we act in an angry manner.
Anger and fear are both very natural human reactions, and to some degree, in some instances we may have little or no immediate control over if we are faced with a very threatening environment. However, understanding human emotions, particularly our own ,and why we react the way we do, may help us lessen the extremes of how we display our behaviour allowing us to regain some control of our reactions, which can be particularly useful for those in anger management programmes.
You might also like...