How Bipolar Disorder Affects Anger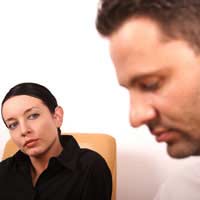 Expressing anger is a normal human emotion that everyone experiences to varying degrees. Bipolar Disorder sufferers however, are especially prone to experiencing extreme mood swings, changeable behaviour patterns and irritable symptoms because this combination is a prominent aspect of the disorder. Accepting the emotional challenges that compromise behaviour, when living with Bipolar Disorder, may help achieve better understanding of the anger expressed.
What Is Bipolar Disorder?
Manic depression, or Bipolar Disorder as it is more commonly known, often runs in families and causes serious shifts in energy, mood, thinking and behaviour. The disorder swings moods from an extreme high to a low depressive state, and the cycles may last for days, weeks or even months. Because of the extreme nature of the condition an individual may act impulsively in all areas of their personal life.
Bipolar Disorder affects mood, memory, concentration, sleep, sex drive, appetite, self-esteem and energy levels. Additional health issues are also linked to this disorder and these include high blood pressure, migraines and heart disease.
Understanding Your Anger Pattern
If you live with Bipolar Disorder you will be familiar with the chain of thinking or events that generally trigger the mood swings. This mild or severe shift in mood impacts on everyday life and can create aggressive and excessive behaviour and depressive symptoms. This negative pattern affects individuals in many ways and severe agitation and anger may also develop during manic periods.
It is important to identify your anger pattern. By doing so you will be more able to avoid negative triggers and to create positive changes where appropriate. You will also be able to understand how stress and life events affect you, and how fear and resentment also play a part in maintaining a negative outlook. Once you are able to understand your anger pattern you will be able to learn ways of alternative response.
Controlling Mania And Depression
Most people suffering from Bipolar Disorder may experience mood swings, although most individuals are more often depressed than they are manic. In some cases the shifts are so mild that the disorder may go undetected. The symptoms can also be unpredictable, with long stretches of time between bouts of mania and/or depression.
Whilst medication provides a useful method of maintaining and controlling emotionally excessive behaviour, other forms of therapy also play an important role in reducing manic episodes and easing depression. Exercise, a good sleep regime, improved diet and a supportive network are all useful alternatives to try.
Suppressing Anger
Viewing things and situations from a negative perspective is both destructive and restrictive. Bipolar Disorder predisposes sufferers to manic behaviour symptoms that can create continually negative patterns of mood swing that impact on anger, stress and frustration. If these emotions are suppressed in a negative manner, through bottling up and turning feelings inwards, the outcome and consequences become more escalated and unmanageable. If, however, anger is channelled in a constructive and positive way the extreme emotions can become easier to manage.
Learning to express feelings in a calm manner is healthy and important in making improvements in the effective, positive suppression of anger. Using calming strategies with the aid of relaxation and breathing techniques will help to reduce inner turmoil and maintain neutral behaviour. Exercising regularly and using visualisation techniques, during relaxation periods, also works well in creating a positive change in behaviour.
You might also like...