Anger: Are You Living in Denial?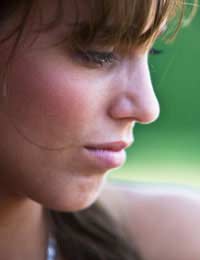 Many people refuse to examine their feelings and emotions openly and therefore spend a great deal of time living in denial. This negative action is often the easiest course of action because it means that problems relating to behaviour patterns do not have to be explored and worked through. When issues relating to anger surface, however, emotions become a timebomb. By continuing to deny you have an anger management problem the risk of developing anger or rage addiction grows. Accepting, and understanding, that there is a more positive course of action you can take is the first step on the road to living a life free from emotional restrictions.
What is Denial?
Denial is the refusal to admit an action, emotion or fact to oneself. It is also the inability to clearly grasp what is going on around you, which may cause you to develop a self-important air of behaviour. If you feel you are never at fault you will be living in denial by failing to recognise how your thoughts and actions affect other people. Adopting a conspiracy theory, that allows you to believe you are above failure and that everyone else is working against you, is another sign of living in denial.
Understanding how denial controls your emotions and behaviour, however, will enable you to identify positive ways of finding acceptance and clarification that is empowering and helps you move beyond the restrictive bonds of denial.
Dealing with Defensiveness
When anger is expressed, by someone who is living in denial of their true feelings and emotions, defensiveness will automatically spring into action. Denial feeds off insecurity and fear, and this causes a response and reaction to personal thoughts and feelings that is negative and emotionally limiting. Defensiveness is a reaction that is triggered by personal issues and problems that have not been explored and worked through. To overcome problems of defensiveness, therefore, it is important to examine fear based thoughts and emotions.
How Living in Denial Affects You
Pretending everything is fine, when it is not, puts a strain on your emotions over time. Living in denial of anger, or rage, problems makes an individual feel stressed, miserable, defensive, edgy, negative and emotionally restricted. Holding on to feelings that trigger anger means that confidence and self-esteem also take a knock.
By identifying what makes you angry, as the feeling of negative emotion starts to surface, you will be able to learn how to deal with the frustration or confusion that creates an opportunity for anger to manifest. Learning how to control this intense expression of emotion will stop you living in denial, and will also enable you to manage anger in a healthy way.
Dealing with Repressed Anger
Anger that has been repressed for a long time, and may stem back to childhood issues, can have a very negative impact on adult life. All repressed emotion must find an outlet so that an individual is able to lead an emotionally healthy life. Behaviour patterns of serious repressed anger can be formed as a means of coping with the emotional issues that highlight fear and insecurity. Seeking professional advice and help is recommended if a pattern of denial has been caused by issues that are deep-seated. Stopping the process as soon as possible will help you move forward with your life.
You might also like...