Help your Child to Express Their Anger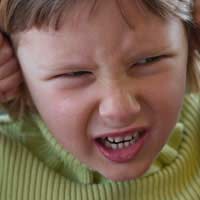 Not only will it provide an excellent opportunity for spending quality and bonding time with your child or children, but helping them find ways of expressing their anger will benefit them both psychologically and physically. In the long term it may also provide skills for anger management that they can take with them into adult life.
It's Not Always About Control
Sometimes it may be inappropriate for your child to learn to control or suppress their anger. This is especially true if the child is very young and has little or no comprehension for control and restraint of their emotions but also if they have been affected by a very personal and potentially damaging circumstance. Occasionally in these instances it can be very therapeutic and beneficial to express anger and let it out of the system before it has a chance to build into something that could be detrimental to mental and physical health.
Methods Of Expressing Anger
Although it is not a commonly used tactic in today's society it can be beneficial in some instances to use behavioural replacement therapy. Using this method involves finding an alternative way of expressing anger than lashing out or verbal outbursts. This can involve controlled punching of a pillow or similar or verbalising when appropriate such as when on a long walk somewhere away from other people.
This sort of behaviour is not recommended for young children as it can encourage this sort of behaviour on a regular basis and it does not promote the adult leading by example if they are seen to justify this behaviour. It may however be more useful for the older child or teenager. Encouraging sports can be a very good method of expressing anger as long as it is done in a professional and safe way. Wrestling, boxing, weight training and similar all require a degree of aggression to win as well as strict discipline and training. These things coupled together can be extremely good for any individual struggling with their anger not just a child.In some cases it may be worthwhile talking to your child and agreeing between you how they can safely and appropriately deal with their anger in the future. Some children may be able to come up with suitable ideas on their own.
Reinforcing Positive Behaviour
This is one of the most approved methods of teaching anger management in young children. Parents, carers and teachers should all be able to see a change in a child if they are all consistent and agree to praise and therefore reinforce the good behaviour and not the bad. Hopefully this should instil in the child that the way in which they express their anger is reflected in how they are treated by those around them. The child, over time should learn that when they are angry the best way of using this negative energy is to do something positive with it and reap the praise.
When To Seek Professional Help
Of course not all children respond to known methods in the same way if at all. If you have been using one of these methods for some time, along with other adults in their life and are sure you have been consistent it might be time to arrange a meeting with their teachers or other significant adult, to discuss what steps to take.
If your child is having regular violent outbursts and poses a potential risk to both their own health and well-being or to others, it is advised you seek a professional opinion before any negative consequences occur. Make an appointment to see your GP (or health visitor if your child is very young) to discuss your child's future anger management plan.
Helping your child to express their anger constructively can be tricky as parents can be confused as to which method will do the greatest good. A little bit of research may be useful to find out all of the known methods available and which ones would be most appropriate for your family.
You might also like...