Helping your Child Understand Their Anger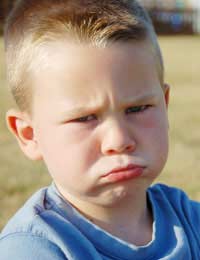 Working together with your child to help them understand their anger may be fundamental in helping them gain more control over their emotions and feelings and finding suitable and constructive ways of expressing and managing any anger they do experience.
Benefits of Helping Your Child Understand
There are several benefits of helping your child understand their anger. The main reason is talking to your child about their anger, this simple action may help detect the problem that is causing the anger in the first place. It can also help your child learn their boundaries, understand how their behaviour affects others and allows them the chance to change their behaviour and act in a more mature way.By talking to your child, you will give them the opportunity to discuss any other issues that are bothering them that they may otherwise have not wanted to share with you. You may gain an insight into their feelings and emotional state that you were previously unaware of.
Identify Their Triggers
Helping your child identify their triggers may allow them the opportunity to deal with their issues in the future before the triggered anger grows. The child will be able to detect when they are getting agitated and find ways to coping with this irritation. It may also help them avoid the situations and circumstances that acted as the trigger. This is a mature response and something that should be encouraged in the young as it shows they are becoming responsible for their actions and potential actions.
If your child has recently displayed anger you may start by asking him or her exactly what it was that triggered the outburst or behaviour. Sit down in a calm and more relaxed manner and encourage them to verbalise their anger and how it started. Sit down with them at their level and gain eye contact as this helps build trust and shows you are interested in what they have to say and taking them seriously.If they are unable to tell you what or how it started, try and remember what you observed yourself. Was you child hungry, thirsty, hot, cold, at the beginning of an illness that changed their normal behaviour, or was something else to blame? Have they been behaving differently recently and displaying uncharacteristic signs or symptoms? There may be simple reason or reasons for their anger that can be easily solved.
Tell Them How Their Anger Affects Others
Children are often totally unaware of how their anger manifests or affects them. By explaining to them how they look, what they said or how they acted they will gain an insight into their own anger. Older children may be shocked to learn what their anger does to them and how it can change their character.You can also tell them how their anger makes you feel. Do you feel scared, embarrassed, ashamed or otherwise when your child has an outburst? Does it upset you, do you feel as though you are losing your child to anger? Tell your child at a time when they are calm and close to you but ensure you do it in a calm and productive way not simply just telling them that they are making you feel bad as this will only serve to make them feel guilty. Gently letting them know that you love them but are affected by their anger may give them a wake-up call they need to change or at least raise their awareness of the effects of their behaviour.
Helping your child understand their anger may not always provide the reasons for the anger nor solve the problem but may open up lines of communication and let the child know that their anger not only affects them but those around them also.
You might also like...