Controlling your Anger in Front of your Children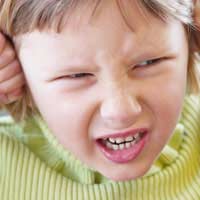 Any parent will know that controlling anger in front of children is essential in their development and well-being. This doesn't just apply when they are young but is also important when they too are adults.
It Happens to all of us at Some Point
There are very few people if any who have not experienced anger at some point in their life; this anger could stem from upset with their children, themselves or from another source but it is vital that we learn to express our anger appropriately in front of our children as they will learn from our behaviour and will grow up thinking that how we react is acceptable and will adopt the behaviour in their own life.
Keeping It Under Control
When you feel anger rising there are certain measures you can take to prevent it resulting in an outburst.If you have young children your priority is to make sure they are safe. Sometimes it may be sufficient to simply leave the room for a few moments until you can collect your thoughts and gain control of your emotions. If this is not enough find a reliable person who you trust to take care of the children for a short time (maybe an hour or two) and have a walk in the fresh air where you can organise your thoughts better and calm down. It may help to write down exactly what has angered you as sometimes re-reading it can allow us to view the problem from a different perspective. Can you identify what triggered the problem and resulting anger in the first place?
If your anger stems from your relationship with your spouse you must both agree to try and keep your differences away from the children and seek professional advice if needed. Relate are an organisation that aims to assist families, couples in particular, during such times and can help resolve and work-out existing and potential problems.If you have very young children or babies maybe you have some degree of post-natal depression, perhaps you can discuss your fears and anxieties with your GP or health visitor as many new parents find they struggle during the first few years and often this is due to undiagnosed and untreated depression which is now a recognised problem.
If You Are Finding it Difficult to Manage Your Anger
If you have really tried to control your anger and are finding it very difficult or unmanageable then it may be time to confront it and seek other methods of keeping control.It may be advisable to speak to a counsellor or enrol in an anger management class in order to identify the problem, deal with issues in the past and find new coping mechanisms.
Anger management classes are particularly useful and poignant for those who are finding they have violent tendencies and are struggling to keep this in check.If this is the case, it is vital to take steps now before any long term damage is done to either yourself or those around you. Speak to your doctor or research service providers using the Internet or the telephone book for local classes.
Your children will learn from your behaviour so how well you manage your anger will affect how they live their life in the future. Always remember that your experience of a situation and the way in which you respond will be different to anyone else's and that your children will observe your behaviour and accept it as normal.If you are having difficulty managing your anger on a regular basis it is probably time you sought professional help.
You might also like...
My 7 year old grandson regularly loses it and screams and shouts at his mum, (for no good reason asbest we can perceive).How best to deal with this please?
Jack D
- 18-Sep-13 @ 11:19 AM