Teens and Aggression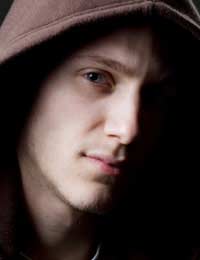 Teenagers are notoriously known for their mood swings and temperamental attitude and for most this behaviour is not serious or too detrimental but for some families it can have a hugely negative affect and change the dynamic of the family.
Why do Teens Get so Angry?
Teens can get angry for so many reasons. The main one is because of puberty. During puberty the person's hormones are changeable and can alter their mood very quickly. Often the child is not aware of this and does not know that they are being moody or angry. Other reasons for them getting angry are perhaps their schoolwork is getting on top of them, they are worried about exams, they are having relationship difficulties, they are getting bullied or finding it difficult to succeed in their peer group; there may even be a deeper reason that is very personal to them.Explain to them when they are calm that they acted in such a way and though you understand that their body is changing and causing some of this aggression, there are better ways of dealing with it than being 'stroppy' or unapproachable. Try and identify the cause or the trigger for the anger and involve the teen in this conversation. Ask them if there is anything you can do to make sure it doesn't happen again and try and find a suitable compromise. They should know that if they approach the situation in a mature way that they are more likely to achieve the results they are looking for.Speak to them as an adult and on a level they will appreciate and you will also be more likely to gain a better response than by simply laying down the rules.
Helping Your Teenager During This Time
Sometimes the best action is to simply ignore their bad behaviour and ride it out, ensuring that you are consistent in your management of their moods and actions.Giving them space and allowing them to have some privacy may be all that is needed to confine their behaviour to their bedroom and your family.When your teen is experiencing trouble with their anger it is probably best not to try and tackle it with a confrontational approach during a flare-up. When they have calmed down explain that it is your house and your rules still apply and that violent, aggressive or threatening behaviour is not tolerable and is unacceptable.Perhaps there are counsellors available through the school and your teen would feel more comfortable talking to them than a family member. Some parents find that leaving appropriate books or leaflets about anger somewhere where they might see them and pick them up works well; do not force the issue just leave some on the kitchen table or somewhere similar, not somewhere obvious like their dressing table.
Give Them Some Responsibility
Teenagers should be aware of the consequences of their behaviour and by explaining this they will have a greater understanding of their behaviour and actions.Explain to them how and why they are risking their physical health and that mismanaged or built up anger can lead to mental health problems in later life.Discuss how their behaviour is affecting everyone else and how others view them and let them assume part or most of the responsibility for changing people's attitude of them.Most importantly of all, equip them with some techniques of how anger can be managed more productively and safely.
Most teenagers will grow out of their moods and anger as puberty passes and school and exam stress decrease however during this time parents and siblings can suffer. Sometimes the best course of action is to try and open the lines of communication so that you can guide and advise them regarding their anger management.If they are showing frequent signs of aggression or violence it may be advisable to seek professional help through their school or doctor.
You might also like...
My 14 yr old step son has adhd and major anger issues am not sure what to do with um or where to go can some one advise me on any fife help
hev
- 24-Aug-17 @ 10:38 AM