Anger and Youth Violence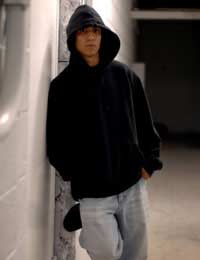 The newspapers and television screens seem to be continually filled with stories of violence in Britain's streets. Unfortunately this aggression tends to be more likely to include children and teenagers.
Youth violence has always been an issue but nowadays the kids seem intent on proving themselves by hurting someone, or even killing someone leaving the rest of us wondering why the kids of today are so filled with damaging anger, why they can't control their emotions and what interventions can be put in place to avoid the violence in the future?
Why are Kids so Angry?
There are several theories that explain why anger is rising in youths. The first relates to the media in that television programmes and films offer easy access to violent films showing highly aggressive images often with the criminal not receiving any punishment for his actions. The surge in games consoles sales also allows kids the chance to role play being violent. These games can be somewhat addictive with children spending hours everyday pretending to shoot and maim people, blow things up and learn about gang behaviour and warfare.
There are also theories that partially blame the incidence of extended families in that more and more kids are suffering the side-effects of separation and divorce and adjusting to significant life changes in their early years. Many children adapt quite well to these changes but for others they may need to change schools, make new friends and sometimes live with new family members which can be a source of a lot of upset and stress. When this occurs they may feel unable to talk to anyone about their issues and feelings which can lead them to build up and escalate in severity and anger can develop.The pressure emitted from their peers is also thought to play a major role in the tendency to display aggressive behaviour and the need to 'prove' themselves in front of one another.
What Can be Done to Reduce Youth Violence?
There are some measures that can be done to try and reduce the incidence of aggression and angry behaviour in children and teens.parents should be more vigilant in policing what their children are watching on TV and the films they are allowed to watch. The age limits placed on films and the watershed on the television exist for a reason; to protect children from the content contained which has been deemed to be unsuitable for children to watch.This also applies to the type of games children are allowed to play on their computers and consoles, for the same reasons. Children should be encouraged from an early age to spend time mixing with other people of a variety of ages as this will give them the skills needed in later life such as communication skills and how to socialise. Children that do not mix with other kids socially often lack the ability to talk about things and may find themselves the target of bullying or lack the awareness of the streets.Some schools are also starting to include anger management classes as part of the curriculum and if parents or teachers feel they know some children are beginning to struggle with their anger management and anger control then this may be an avenue to explore.
Youth violence is a problem for everyone living in Britain and steps should be taken now by all members of society to try and find ways of combating this issue.
You might also like...