Anger Control Methods for Kids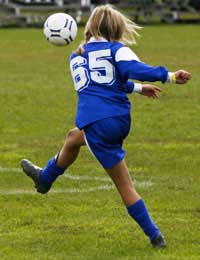 If you believe your child is starting to develop issues with controlling their anger it might be time you started looking at finding new methods of encouraging them to vent their feelings and emotions. Without taking some action the child may grow to have heightened problems managing their stress and anger in the long term.
Developing Communication Techniques
Developing your child's existing communication techniques is a great way of helping them open up and share their problems. Not only will it help in this area, but it will provide them with essential skills for the future and may even help them gain employment in their area of choice.
As kids are spending longer periods of time using computer games and games consoles, they are spending less time socialising and learning important social skills. This can cause them to become withdrawn from society and develop addictions to their existing hobbies which can lead to deep rooted and difficult to mange anger as time goes on.Although learning how to write about their issues and feelings can be an excellent way of expressing their feelings, developing communication does not necessarily mean that this is the only method they can learn.Learning to express themselves through music, art, drama or even singing are excellent ways of releasing stress and allowing them the means of creativity to envisage and work out their personal issues. Any form of anger or aggression can be worked through in this way and people are gradually learning the overall benefits of using these forms of media for their therapeutic benefits.
Exercise And Hobbies
As there are less opportunities for children to play outside due to safety issues they may not have sufficient time to burn off their stresses and energy which can contribute to their anger. Encouraging them to join extra-curricular sports and activities can be a great way of counteracting this. It also helps to raise people's tolerance of each other and learn how to be understanding and compassionate to others. If they are led by a strong leader they are also likely to learn how to respect others and take direction from a leader. All of these things will help the child learn how to control their behaviour and lessen their irritation and anger caused by others.
Increasing Vocabulary for Young Children
Young children can become angry very easily, often due to frustration at not being able to communicate effectively enough or to their satisfaction. Parents can help young kids express themselves more constructively by providing them with the tools for doing so. If they are very young it may help to have a series of pictures indicating different levels of anger and irritation. When you spot the early warning signs you can show them the picture and gently ask them how angry they are and then offer a distraction activity such as a run around or short brisk walk that will help them work through their anger.Pre-school or slightly older kids may need help learning new words to accompany their mood and allow them to express their feelings before their anger builds up to an outburst and allow them to talk about what has irritated them not just simply telling them to calm down as many parents may do as it is so often tempting to do.
Children can get angry really easily and very often and it is not just their responsibility to demonstrate how to find methods of working through anger in a responsible and constructive manner. Parents can work together with children seeking and exploring methods that can help them control their anger.
You might also like...