Relaxation Strategies to Ease Anger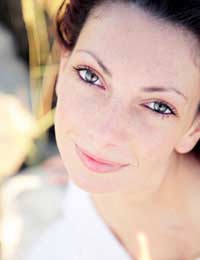 Relaxation should be an important part of everyday life, unfortunately today's hectic lifestyles often mean we do not find any time for relaxation leaving our mental and physical stress levels high. When this occurs for long periods of time we run the risk of developing anger or a short-temper over very small and unimportant issues, but also of reacting badly to situations we would otherwise have coped with.
Why do we Need to Relax?
Relaxation is important for both body and mind. It allows our muscles and associated tissues to release any tension and our minds to clear of stress. Relaxation can offer the perfect opportunity to reflect on your day or as a way of letting new ideas and plans formulate. Relaxation can also allow for finding clarity over certain issues and contemplate scenarios and situations that have been troubling us.Relaxation serves as a way of self-healing and processing information quietly to ourselves with no or little pressure.
Methods of Relaxation
There are several ways in which people can learn to relax. It may not always be necessary to book appointments with specialist masseurs or other activities as it may be sufficient just to unwind in the bath, or sitting in a quiet dimly lit room with some soft music.Many people take comfort and relaxation from quiet walks or gentle exercise such as swimming. Remember, exercise does not always have to mean you always overly exert yourself as gentle stretching and toning exercises can be highly beneficial too.
Relaxation as a Therapy
Relaxation can be used as part or as a total therapy for many disorders including uncontrolled anger and anger management. If you have severe uncontrolled anger it may be unrealistic to imagine that simply learning relaxation techniques will be enough to help you keep your anger in check or learn not to get so irritated and frustrated. Often with severe uncontrolled anger the deep rooted causes of the anger will need exploring before a suitable anger management plan can be formulated.Learning to relax may need input from professional sources in some cases, but for most of us we can learn the skills needed form books, CDs, DVDs or other media and learn how to apply the principles when we need them.
Relaxation for Anger Management
When we get angry our blood pressure and heart rate increases. We also often find that our breathing is affected and this is the first area that should be paid attention to when applying relaxation techniques to anger management. Gaining control of our respiration rate will help to stay calm and keep the tissues and organs well oxygenated. It can also help to keep our heart rate at a normal level and keep our blood pressure down.When trying to control our breathing we can relieve the tension help in muscles. By systemically clenching specific muscles and releasing them slowly and under control, stress will be permitted to release allowing us to relieve ourselves of built up tension.
Learning to relax effectively is something that most of us could benefit from, but those who have issues controlling their anger should definitely be encouraged to learn the skills of effective relaxation.
You might also like...