Using Natural Mood Stabilisers to Combat Anger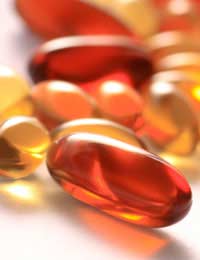 Finding ways to combat extreme mood swings, aggressive outbursts and feelings of frustration and anger can be difficult. If anger is prevalent due to the presence of another medical condition, like Bipolar Disorder, medication can be offered to help minimise the shifts in energy and mood. A natural mood stabiliser, however, will provide the safest, healthiest option.
What Causes Mood Swings?
Mood swings are generally an indication that something is out of balance, and this could be a physical or mental/emotional problem. Our moods will naturally fluctuate and be influenced by stressful situations, personal anger triggers and other daily forms of aggravation. If another medical condition is present however, moods can be affected in more extreme ways. Suggested treatment should be specific to the severity of the shifts in mood and the underlying causes.
Assessing Possible Treatment
Treatment for mood swings should be sought only after an individual is fully aware of the manner in which mood changes, and the possible triggers. By understanding the causes specific treatment can be suggested. Keeping a diary of the shifts in violent moods and extreme aggression and/or agitation will be helpful in assessing the correct form of treatment. It is important to add information about diet and social behaviour as the cause could be something as simple as too much sugar in the diet or as a result of excessive alcohol intake.
Natural And Homeopathic Remedies
Whilst prescription drug treatment is available to sufferers of violent mood swings seeking a natural alternative method of controlling and combating anger is beneficial in many ways. First and foremost natural remedies will not bring on unwanted side effects like weight gain, decreased sex drive and insomnia. Natural remedies will also optimise and promote better health and a more balanced mood.
Many natural non-prescription alternatives are available and these are used to support the nervous system and to generally lift the mood. Tissue salts, like Natrium sulphate, are commonly used to successfully reduce anxiety and depressive moods. These remedies can be safely used by pregnant women and nursing mothers, although guidance from a reputable homeopathic practitioner should also be sought prior to use.
Pre-prepared products are also available off the shelf from health shops and well-stocked chemists. These homeopathic remedies will contain a mixture of ingredients that help combat feelings of frustration and anger and will help reduce nighttime tension and insomnia.
Making Positive Lifestyle Changes
Making a few minor adjustments to the way you live your life is also a good idea if you wish to improve mood and energy levels. Restoration of balance can be achieved by making a few small changes to your exercise regime and by ensuring you eat a balanced diet. Any unhealthy habits - for instance, a high sugar intake or excessive drinking – should be moderated.
Finding alternative ways of dealing with personal stress and anger will also help reduce the need to depend on excessive comforters like binge drinking or comfort eating in order to curb negative aggression or frustration.
You might also like...