Taking Full Responsibility for Your Actions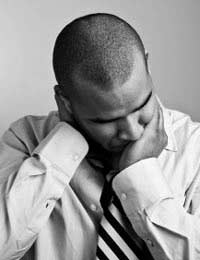 You have the freedom of choice to do whatever you want to do and as an adult you are able to act, say and do a wide variety of things. Taking charge of your behaviour requires that you acknowledge your actions and accept the action of others. This includes admitting when we are wrong and taking full responsibility for the things that we do and the way in which we react.
Actions For Self-Control
Not taking responsibility for yourself is a sign of insecurity, which will hinder your progress in many areas of your life. Managing your anger successfully can only happen if you are prepared to take full responsibility for all of your actions. Whenever your temper rises and anger manifests it is generally caused by your perception of a situation, event or actions of another person. Realising that it is your view that causes your emotions to change will help you identify the triggers to your mood changes.
Once you accept that it is your reaction to situations that triggers your anger you will be able to understand why you act and say the things you do in retaliation. Sometimes our actions are an automatic knee-jerk response, whilst at other times we respond to a situation that we have failed to clearly understand. Taking responsibility for your thoughts and deeds will enable you to control your feelings more effectively and will help you manage anger successfully.
How to Act Responsibly
Acting responsibly doesn't mean we have to be all serious, strict or controlling. It simply means that we are mature enough to accept we may make mistakes, may over-react or may only be able to see one side of the argument or situation. Being mature enough to admit we do make mistakes from time to time will encourage other people to become more understanding of the way that we act.
Being responsible for yourself requires that you keep a check on your behaviour at all times. By checking your behaviour, and how you react to certain people and situations, you will be able to effectively manage your feelings and moods. Thinking about how your actions affect other people will help you identify unacceptable behaviour patterns that currently exist. Once you have identified these patterns making positive changes will become a natural reaction because you will be willing to develop your character.
Welcoming Solutions
Finding solutions to problems, issues and difficulties can only happen if you are prepared to accept responsibility for yourself. Accepting the negative and positive in every situation makes dealing with the management of your anger, or mood changes, much easier. Being responsible for your actions will make you feel more confident in your ability to create positive changes. It will also enable you to reduce your stress levels and to work with others at creating harmonious relationships.
Being responsible for your feelings and emotions will show other people you are mature, confident, self-assured, flexible and responsive towards welcoming resolution and change. In turn this will enable you to see situations from a more positive perspective.
You might also like...