Redirecting Your Anger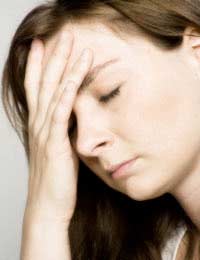 Whilst suppressing anger is not a good thing, verbally or physically choosing to vent our frustration on others is not acceptable behaviour. Repressed anger causes depression and anxiety and a number of other psychological issues.
Learning how to redirect our anger in a controlled, considerate manner is not only beneficial to us, but also to our relationships with other people. Recognising our anger triggers will help us redirect anger in a productive and effective way.
Letting Go Of Anger
Releasing anger through the action of shouting, throwing or verbally or physically venting frustration, can provide a momentary lift. Once this moment passes however, the emotions and feelings that caused us to display anger will still be present.
In fact, our mood swings may even have worsened as a result of a sudden outburst of anger. Misdirected aggression can actually make a situation worse, so understanding that there are ways of redirecting your anger will help alleviate potentially stressful encounters.
How to Redirect Anger
Disruptive and/or aggressive behaviour can successfully be redirected so that a situation remains harmonious. Although anger is a natural emotion to experience it is not always a welcome, or constructive, expression to be on the receiving end of.
Having identified that your feelings and emotions sometimes get the better of you, and acknowledging the importance of maintaining healthy relationships with other people, you will be eager to find effective ways of redirecting anger and rage. One of the most effective methods of inducing a more acceptable form of behaviour, in a potentially explosive situation, is to use relaxation techniques to reduce pressure and frustration.
Working with your feelings of frustration can also provide a positive platform for directing anger towards a more positive resolution. Accepting that sometimes you may simply be over dramatising events and situations will help you release anger or redirect it effectively.
Effective Techniques
In order to successfully redirect anger there are a number of factors that must be taken into consideration. Personality, situation and circumstances must be acknowledged before a viable option is considered. What works for one person may not be as effective with another, so understanding the dynamics of the individual situation helps.
Forming new reactions to situations – by identifying anger triggers and examining perspective – greatly helps reduce rage and aggressive behaviour. By setting up a new reaction you will be able to enforce a desirable outcome, instead of creating a negative atmosphere.
Using relaxation techniques also helps to centre you so that you are able to reduce stress and anxiety levels quickly, wherever you may be. Taking slow, deep breaths from the moment you begin to feel your emotions changing will help keep your mind focused on controlling your anger.
A reward system may also provide a useful means of redirecting aggressive behaviour, as this will encourage on-going progress. Acknowledging that there are many positive steps that can be taken to redirect emotions will enable you to explore various techniques, until you find a solution that works best for you.
You might also like...