My Stressed Life is Making Me Angry: What Can I Do?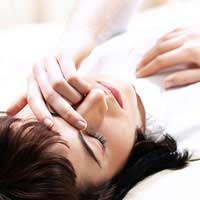 Q.
I find that I stress and worry about a lot of the things involved in my life e.g. studying, my relationship ,work, family etc. It's starting to affect those around me. I also find that the stress and worry becomes anger - not physical violence but I become very snappy and short with people. I get wound up easily and feel angry on the inside.
I want to be able to get rid of this feeling and only feel angry or worry in the right places. What can I do to control the worry, stress and anger? I don't want to push the people who love and care about me away, I want to be a happy person again. Please help.
(Miss R M, 18 March 2009)

A.
Stress can impact on your life in a huge variety of ways. If not managed, stress can easily affect your health and wellbeing, as well as your relationships with other people and the way in which you deal with day-to-day situations like traffic and noise. Mastering a few techniques therefore, can help you keep anger at bay.
What Happens
Anger usually occurs when we perceive a situation develops in a certain way, or someone behaves in a manner in which we take personal offence to. We convince ourselves that our anger is caused by the specific action, and this makes us less able to accept the reality of the situation.
Where to Start
The key to controlling anger is to minimise the stressful situations you encounter, whilst increasing the amount of good experiences, feelings and emotions that come your way. An excellent starting point is to pay more careful attention to your lifestyle. Ensuring you are eating a balanced diet and limiting alcohol consumption, as well as exercising regularly and getting enough sleep, will enable you to gradually eliminate suppressed tension and anger and deal with your emotions far more effectively.
Changing Yourself
Taking the time to look at the way you handle your emotions – and your attitudes, beliefs and thoughts – will enable you to understand if a behaviour you choose to display is acceptable to yourself and to other people. Acknowledging that there are reasons that you act, and react, in a certain way, will give you a better understanding of how your anger can be controlled and eliminated.
Quick Tips
Ensuring you take regular breaks, from whatever you are doing, will help you reduce the development of stress. It is far easier to improve your general wellbeing, by making a few positive changes to your regular routines, than it is to get rid of stressful situations once they materialise.
Clear your mind of thoughts by taking a few moments to breathe deeply and slowly. This will re-energise you and make you feel more capable of getting on with things.
Visualising a beautiful, peaceful scene – perhaps a beach or tranquil garden – will also reduce anxiety, tension and anger. Picture yourself in the scene and absorb the positive feelings you have created in your mind's eye.
Finally, being responsible for your own behaviour will help you release the connection between someone's actions and your reactions. This in turn will allow you reduce the amount of negative stressors in your life.
You might also like...